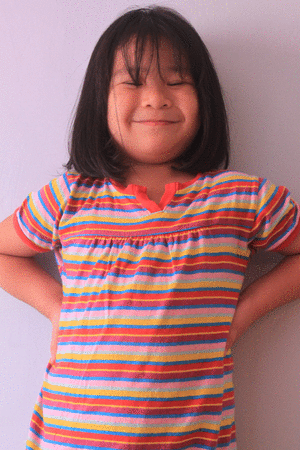 Hi everyone! I wanna share you this
GIF
I made this morning. I spent my two days off with this cute little kid. She's NOT my daughter actually but everybody says that SHE IS! Hahaha. Well, she's my younger sister. And
I will love her for the rest of my life
. Sometimes I get mad at her for being such a naughty kid, I wanna cry and tell my Mom
'why oh why you gave birth with this child, I thought I'm the youngest in our family"
. But I realized that without this Angel, my life is BOOOORING. Thanks to her, I watched
Pinocchio
10 times a day and
Tom and Jerry
every morning and before I sleep. Thanks to her, I memorized the seven dwarfs of
Snow White
and
I feel love with all the
Disney princess
I've watched for this week and every week
.
Thanks to her, I have learned how to care a child for my future family.
Thank God for this angel.
I hope you had a great weekend too dolls!