from your left side: Kuya Joshua and Vicky, Rose, Lala, Kris, Eloi, Johans, Bry, Me and Salve. This photo was taken by our super 'pogi' Surgeon Doc Don Romero.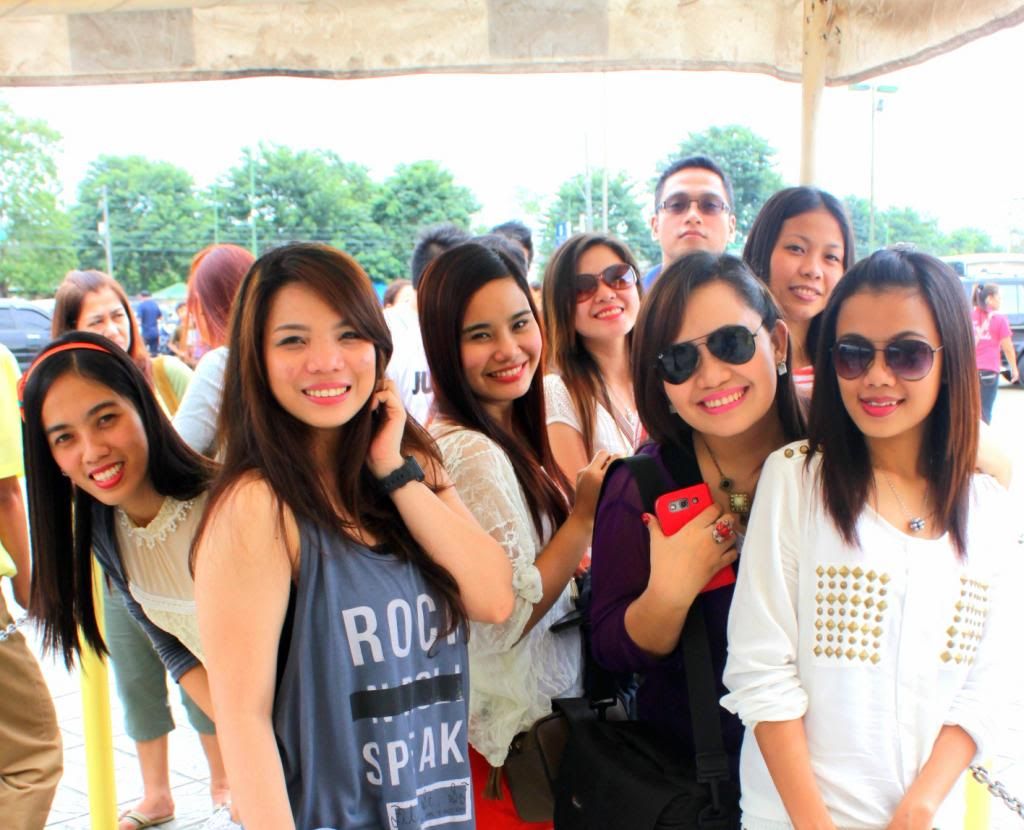 'Circle of friends' (our group's favorite pose, and picturan and aming mga sapatos) hehe!
Beautiful Ladies that I love the most
Just a side story, all my friends know that I am a scaredy cat so it's no surprise that I backed out of riding all the killer rides that they want even though I had prepared myself for it already. So while waiting for them (always) I treat myself to enjoy my adventure ALONE. hihi. I bought myself an 'extra lage' melon shake and sizzling hotdog for merienda and bought some stuffs for 'pasalubong'.
... And up to the last minute, we strike a pose! Tadaaa!
What I wore at EK, thrifted animal print pants and see through top; my favorite comfy shoes from SG and Aviator by Rayban.
Hello, blogger friends.
I hope everybody had a good day.
Sorry for this super late post. This kinda super exciting adventure at Enchanted Kingdom happened last January 26.
Enchanted Kingdom is one of the best sites to visit for entertainment purposes in the Philippines. Like any other theme park, our day was filled with multiple rides, a lot of laughter, enticing prizes from addictive fair games and more.
The Regular Day Pass cost 500 Php. We were also lucky to have availed the 4+1 package
We
shared excitement and enthusiasm! And we were all looking forward to have fun that day.
And boy, we sure did have a lot fun! I would really want to go back to this place if ever I had a chance. It was my very first adventure this year and I wish for MORE!!! Weeeeeeeee!