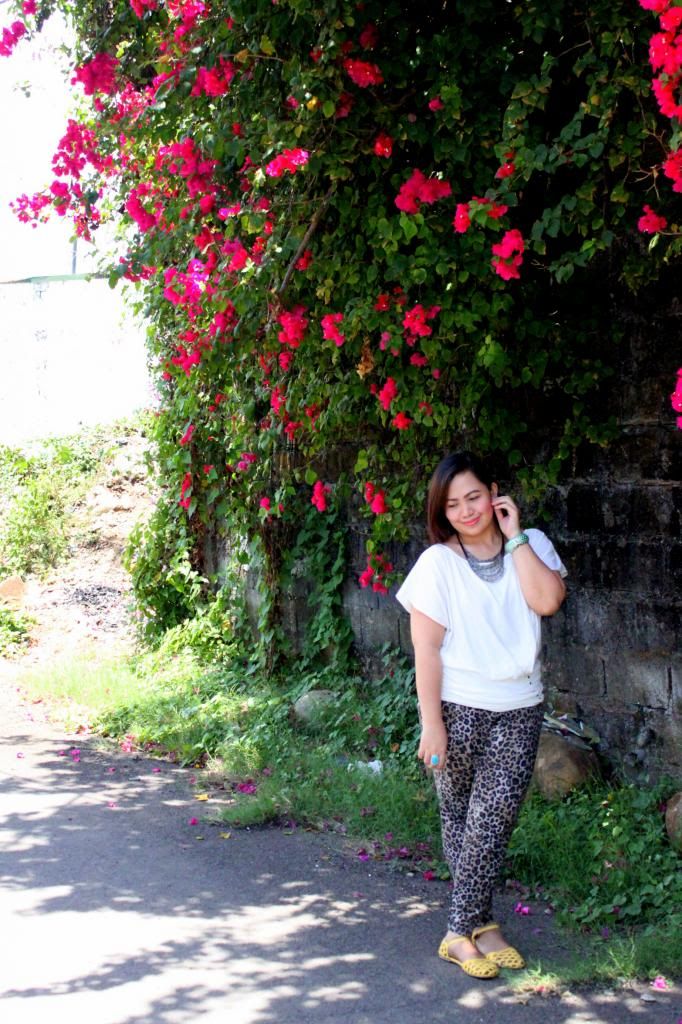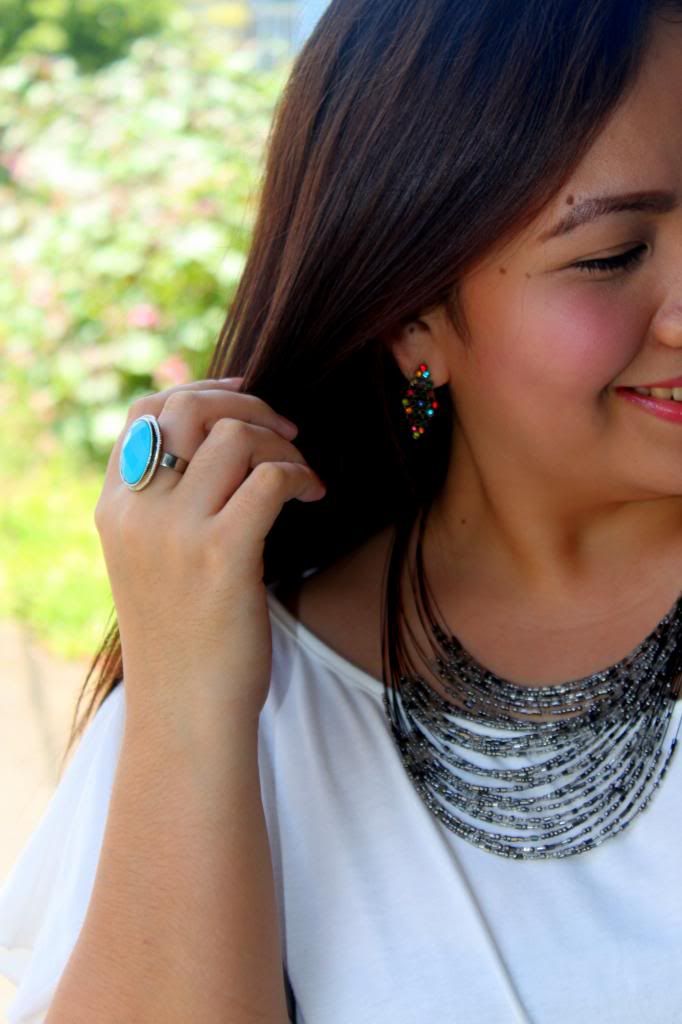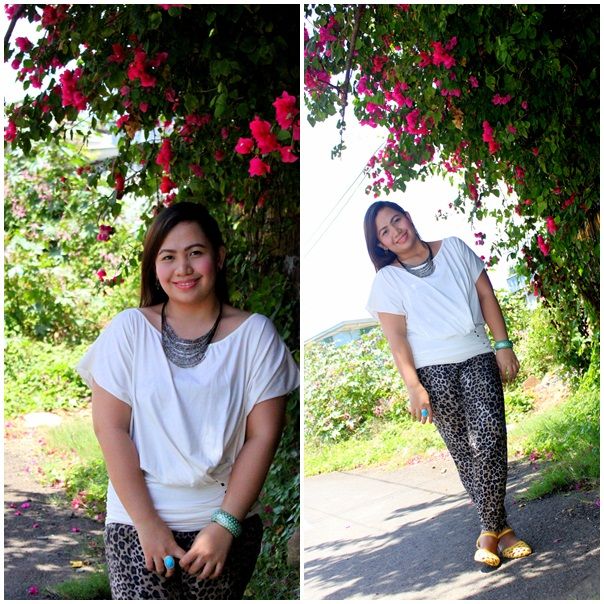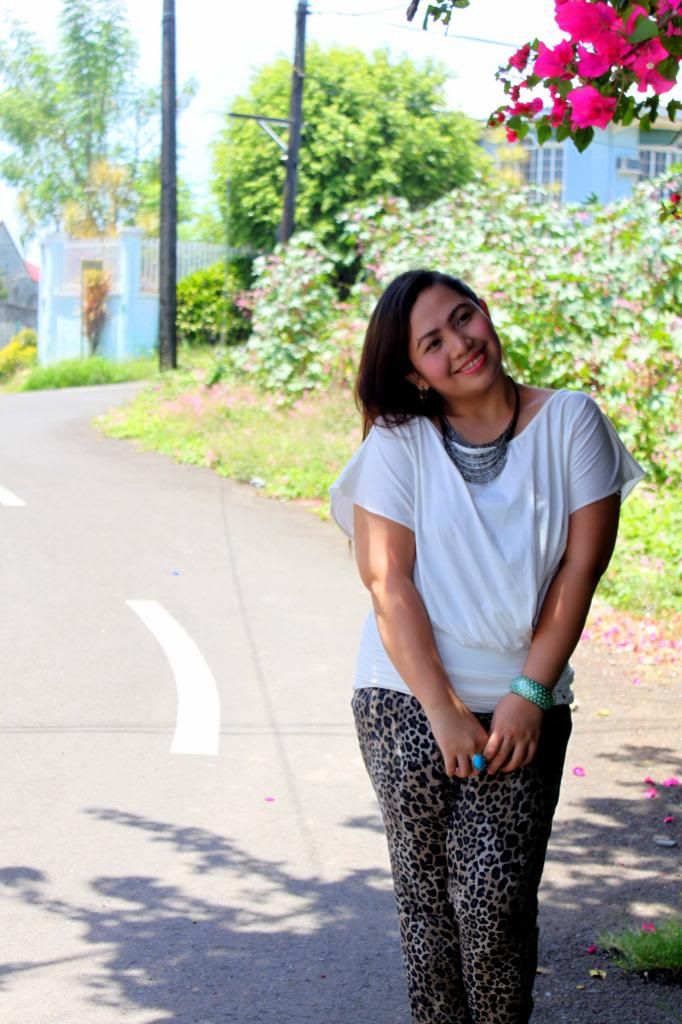 First of all, apologies for the lack of updates. Seriously today I'm happy not just because it's 'pay day' but because today I received lots of compliments from my workmates and bosses about my outfit. Early morning when my Korean boss saw me he said "Ahhh pants beri gudahhh" (your pants is very good). He also told me not to go to the site because today I am so beautiful, so men at work maybe destructed. Hahaha! Yes he said that and please, please, just say "ohhhh yes you are pretty with that leopard pants". Weeeeeeeee ok now we're friends!
So now let's celebrate "pay day" with iced coffee maybe and a piece of carrot cake. You like it too?? Lego!
Have a blessed day gorjas!
leopard pants:thrift
top: SM
ruby shoes: SG
accessories: gifts